Get Fit – Keep Fit
At the Village Hall
Each Tuesday 9.30-10.30
Tina takes us through a light-hearted sequence with a warm-up, exercises designed to improve muscular fitness, brain co-ordination, balance and general well-being, then a cool-down. It's not over-strenuous, we work at our own pace, have fun, feel good – and pay only £5 a session. So why not come and join us? For more information call Tony or Judith on 640124.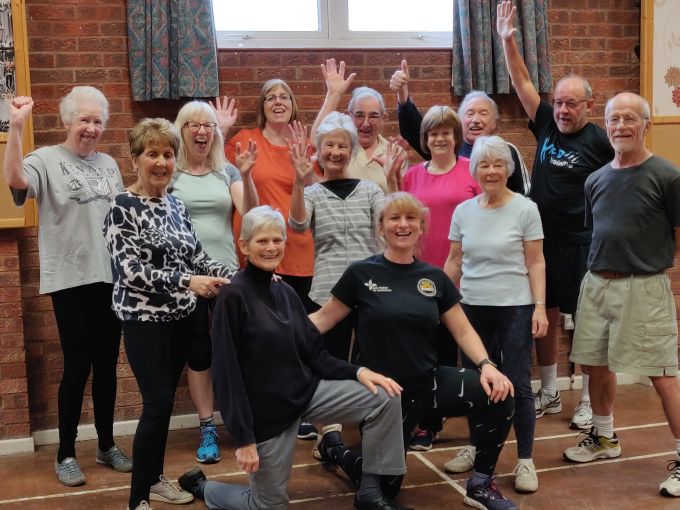 Classes are run by Full Bottle Fitness – a Personal Training and Fitness Company based in Mid Bedfordshire.
Expert Personal Trainers are industry qualified to at least Level 3 status.
Tina Sales is the part owner of Full Bottle Fitness and the Lead Fitness Expert for Full Bottle Fitness.
They tailor training programmes for individual or group needs treating each person as an individual but the fitness classes are social and fun. Members range from 16 – 80plus. Tina and her family have spent the past 20 years in the local area and are proud to run a business in mid Beds that will improve the fitness and wellbeing of her clients. Their website has many more details.