Village Hall History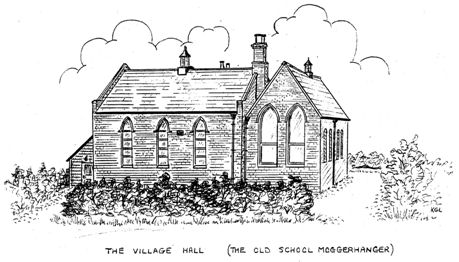 It all started in 1861 when the Moggerhanger Junior School was built on the site of the present Village Hall. In 1910 the school moved to the building we see today a little further up the road. Vic Davison, the grandfather of Guy Davison later used the old school for storing potatoes and farm machinery. In 1937, the villagers got together and with the aid of some fund raising and an advantageous sale price, the building was acquired for use as a much needed Village Hall.
The opening ceremony was performed by Mrs Orlebar, (related to the Thornton family). Its very first function on that day was afternoon tea followed by a whist drive and finally, an evening dance. The Rhythm Boys, a local band provided the music and the entry for the occasion was 4d (approx 2P in our present currency.
Once established, the venue was regularly used for dances, whist drives, dinners and a host of other social events. At that time the building was blessed with two open coke fires for heating and a bucket toilet. Bill Street (Betty Barrance's Father in Law) was paid the handsome sum of ten shillings a week to keep the loos operational! There were two rooms for general hire. The larger of these would be let at 3 shillings per hour and the smaller at 2 shillings per hour.
We then have the outbreak of war and the hall had to be put to other uses. ARP wardens used the building and later, airmen from the nearby Tempsford Special Operations Executive were there. After the war, in 1946, the site was brought back into village use again. There was much work during the next few years, painting etc. but when doubts as to the building's structural integrity were made it had to be demolished around 1976.
Plans and fund raising followed eventually making way for a new replacement hall. This was completed in record time at a cost of £4500. The grand opening was by The Rev H Phoenix on April 2nd 1977.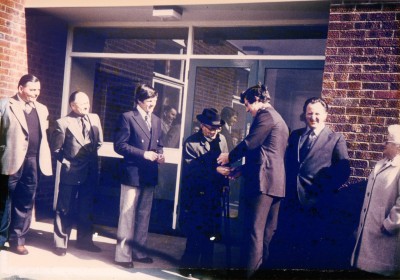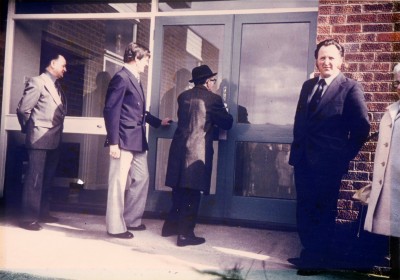 In 2006 the hall was fortunate to get a Biffa grant to allow it to be upgraded with a disabled toilet.
At the same time this enabled extensions to the lobby and to double the size of the kitchen. The hall had to be closed while the work took place by local builder Henry Gudgin.
In June 2007 Mrs Barbara Thornton and Mr Grorge Burley jointly cut the ribbon for the re-opening ceremony. The day followed on with a meal and an evening dance. All in all, the hall can now boast to be one of the best in the area.